2016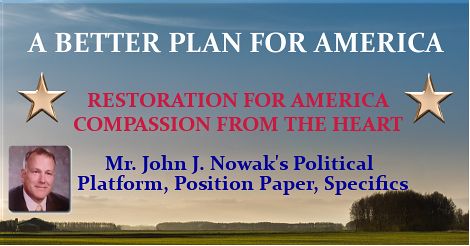 Please be advised I am continually updating this paper, so please excuse the typos and changes.

SAVE AND RESTART AMERICAN MANUFACTURING JOBS ACT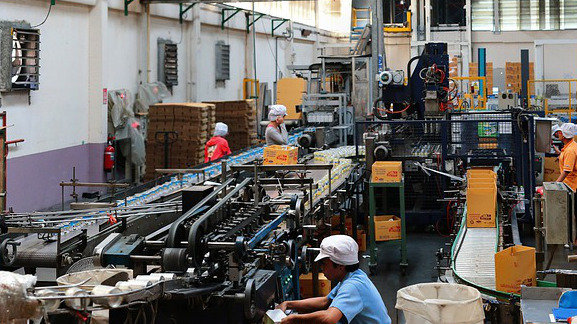 The Act would compel in 12 1/2 years, all U.S. citizen owned private and public manufacturing companies to have at least 28 percent of their manufacturing in the U. S.
One exception are USA owned auto makers, to defined in the Act a much higher percentage of their automobile manufacturing must remain in the USA.
This is simply a moderate and wise form of regulation, as needed in every field to keep an even and fair flow of commerce.

Currently many rich CEOs of American companies do not want this act to pass, wealthy Republican CEOs (establishment) and some wealthy Democrats CEOs who are selfish, only looking out for themselves. Democratic leadership especially having Socialist agendas also wish not to have this act to pass, to keep the American citizens disadvantage, to have the rich CEO's to blame to promote a socialist agenda. The result is now for decades our middle class keeps shrinking and families suffer.

Beginning at 18 months all U.S. citizen owned private and public manufacturing companies to have at least 10 percent of their manufacturing in the U. S. then every succeeding year, must increase their manufacturing in the states by two percent, for the following five years. After that time, a one year period, to monitor how the companies are coping. Will then be decided, if to increase another four years, two percent each consecutive year, another one year interval monitoring period after the first two years. Will Result in 12 1/2 years total, all American companies, will have at least 28 percent of their manufacturing in the U.S. The remaining percentage would be decided by companies to manufacture in other countries to be competitive in a global market.
The timing and amount of compelled manufacturing in the U.S. must be carefully maintained, sufficient moderation so companies to cope, and not increase even the slightest, or else the companies, our nation's, the global market lively hood is at sake.
Any company that is sold to a non citizen, must continue this percentage for up to forty years, to be permitted to sell their products in the U.S.A. All new U. S. citizen owned companies must also have the same compelled manufacturing in the United States, within 12 months must start no less then eight percent (slightly lower to help in starting a new business incentive and overcome market global competition) and continue on the same schedule as established companies. All U.S. citizen owned companies, that currently have more them 28 percent of their manufacturing in the U. S., would be forbidden to go lower then 28 percent.

Please take a short moment for the hard workers of America, their families and sign the petition. Thanks: https://www.change.org/p/save-and-restart-american-manufacturing-act

8/24/2012 "77 Simplified Tax Plan"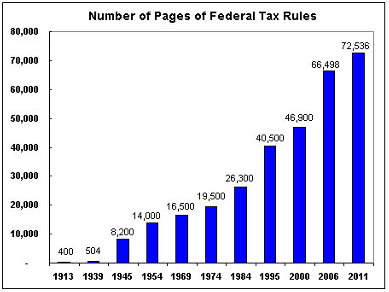 Like the flat tax proposal, the "77 Simplified Tax Plan" will greatly simplify the tax code, reduce all tax defined deductions to the maximum possible number of 7, for each income tax bracket, for Single, Married Filing Jointly or Qualified Widow(er), Married Filing Separately, Head of Household, Corporations etc.

Unlike the flat tax proposal, the "77 Simplified Tax Plan" will still retain the fairness of the tiered income brackets system saving time and continued the lower amount of labor to collect.

With maximum possible 7 deductions defined per tax bracket, spread the money saved into reducing all the percentage rates throughout the income bracket tiers, greater at the lowest bracket tier, to lesser at the highest income bracket tier, the other half of savings will go to – paying the deficit.

Will drastically reduces complication – reducing the average number of hours tax preparation.

Creates transparency and reduces politics hiding tax deductions in the code for their favored interest.

Large corporations and wealthy have a much less chance of dodging paying there share of the taxes.

Will release tens of thousands of tax preparers, wasted labor counting money, into producing.

Add one more tier a total of 7, to the gradual tax rate/code. The seventh tier would be earnings above ten million tax at 40 percent, slightly less when the savings of the maximum possible 7 deductions define, is spread through out reducing percentage rates. (This part was partially made law in 2012)

PROTECT THE SECOND AMENDMENT
In 1929, the Soviet Union established gun control. From 1929 to 1953, about 20 million dissidents, unable to defend themselves, were rounded up and exterminated.

In 1911, Turkey established gun control. From 1915 to 1917, 1.5 million Armenians, unable to defend themselves, were rounded up and exterminated.

Germany established gun control in 1938 and from 1939 to 1945, a total of 13 million Jews and others who were unable to defend themselves were rounded up and exterminated.

China established gun control in 1935. From 1948 to 1952, 20 million political dissidents, unable to defend themselves, were rounded up and exterminated.

Guatemala established gun control in 1964. From 1964 to 1981, 100,000 Mayan

Indians, unable to defend themselves, were rounded up and exterminated.

Uganda established gun control in 1970. From 1971 to 1979, 300,000 Christians, unable to defend themselves, were rounded up and exterminated.

Cambodia established gun control in 1956. From 1975 to 1977, one million educated people, unable to defend themselves, were rounded up and exterminated.

SUPPORTS A USA, MEXICAN BORDER WALL & IMMIGRATION CITIZEN LOTTERY ACT
I sense America is a fair country, compassionate towards others, but leaving our borders wide open, and allowing a flood gate of immigration, is very dangerous for the our nations best interest.

SUPPORT A STRONG MILITARY, RESTORE MILITARY READINESS AND SIZE OF MILITARY

DEFEAT ISIS, THEN RETURN RECENT SYRIA MOSLEM REFUGEES BACK TO SYRIA OR OTHER COUNTRY
Return a large American military force to Iraq to defeat ISIS totally, for causing global terrorism, Moslem & Christian genocide and a massive Moslem Immigration (Trojan Horse) a "CIVILIZATION JIHAD" of Europe and America


Then return the recent Syria Moslem refugees that immigrated to America under the Obama administration back to Syria or other country.
Fact: Obama's dismal foreign polices, turned a victory into a catastrophe, in the removal of US solders form Iraq.

Fact: This created the vacuum for Isis to cause chaos, destruction and terror in the region and throughout the world.

Fact: We did not leave Japan, we still have US soldiers in Japan since world War II, for the very reasons to safe guard democracy and Judeo-Christian principled rule of law.

Fact: Now the liberals/promoters of immoral philosophies in other countries and Obama is using this major foreign catastrophe, to immigrate as many Moslems as possible, that vowed themselves against the Judeo-Christian heritage principle societies and principled governments.

Fact: This is Mr. Obama's indirect attack on Judeo-Christian heritage principled societies and their principled governments throughout the world.

President Obama ignored general's pleas to keep American military forces in Iraq

http://www.washingtontimes.com/news/2014/jun/15/obama-ignored-generals-pleas-to-keep-american-forc/?page=all

Obama vs. the generals

https://www.washingtonpost.com/opinions/marc-thiessen-obama-overrules-his-generals-in-fight-against-islamic-state/2014/09/15/0cff59a0-3ce1-11e4-9587-5dafd96295f0_story.html

BREAKING: Army General Exposes Barack Obama in a BIG WAY After Resigning
http://www.thepoliticalinsider.com/breaking-army-general-exposes-barack-obama-in-a-big-way-after-resigning/
Panetta said the Obama White House did not press hard enough to reach a deal — a point that Bush makes in his speech. Panetta wrote that the U.S. "had leverage" and could have "threatened to withdraw reconstruction aid" if Iraq didn't agree to "some sort of continued U.S. military presence. http://www.factcheck.org/2015/08/bush-clinton-play-blame-game-in-iraq/
Basically it was Obama's political campaign promise, he ignored his generals, to renegotiate keeping troops in Iraq. Blame it on Obama and his blind liberals for all the chaos.
Obama then allowed a worst then Nazis atrocities to continue, one factor he wants flood the western nations with Moslem refugees, to indirectly tear down the Judeo-Chrisitan heritage principled societies and principled governments.

Increase appeal time from 30 days to one year for Pro se litigants who can't afford legal representation in civil federal cases

SOLUTIONS: CONSTITUTIONAL SPIRIT, FOUR AMENDMENTS TO THE CONSTITUTION TO RESTORE THE FIRST AMENDMENT ESTABLISHMENT CLAUSE
VIII: Evolution, Sociology, Psychology, and Psychiatry was preached on government universities and colleges where exist - extreme bias, deceitfulness, bigotry -- by way of a stacked deck of open professing and leaning towards atheist and infidel philosophy professors/scientist and administration. They coveted POLITICAL POWER, INFLUENCE and WEALTH in prominence, name recognition, as individuals, as a group, job protection, increased salaries, tenure, increased pensions, and chased lucrative government research grants. They unconstitutionally created significant numbers of atheistic and infidel philosophy adherents in a muti-trillion dollar DEEP State Secular Religion in government academia, in many other branches of government such as k-12, armed services, jails, courts, hospitals, protective services and in the private sector.
IX: All religions be they secular or traditional could claim they promote the nation's general welfare, however this does not grant Presidents, Congresses and Judges the authority of the "General Welfare Clause" to show repect in billons of taxpayer funding to either one and breach the wall of separation in the "Establishment Clause".
X: Presidents, Congresses and Judges for decades have violated the U.S. Constitution, have made law and ruled, respecting an establishment of a Secular Religion of Morphed-Infidelism.The Supreme court cannot be trusted with the monumental task of declaring Evolution, Sociology, Psychology and Psychiatry a Secular religion, being all judges of the land now have major conflicts of interest in the many thousands of rulings supporting a mere atheistic and morphed infidel philosophy bias lopsided government institutional group. Leaving such an important matter in the hands of so few with major conflicts of interest, would be extremely unwise according to 28 U.S. Code § 455 - Disqualification of justice, judge, or magistrate judge.
XI: Any employee of a government university or any other government institution indoctrinating others in "Evolution, Sociology, Psychology and Psychiatry" is true/fact, is nothing more then proselytizing others in atheistic and infidel philosophy bias derived junk science, is a sham and scam, amounts to a secular religion and even organized crime in a rico violation committed against American citizens to rob us of:
XII: An amendment to the constitution is in order, if not according to the constitutional provision through Congress then convening a constitutional convention to inscribe as if in stone as much as possible an unmovable supreme law of the land, Amendment 28 Secular religions shall be removed from all Government
XIII: Expect there be mockers of the truth, for they use mockery/ridicule/personal attacks as their weapon of choice. Timothy Dwight President 1795-1817 of Yale combating followers of atheistic, infidelism (anti-Christian regurgitated, morphed ancient Greek philosophy) in his day replied "The cause which needs these weapons cannot be just; the doctrine which cannot be supported without them must be false.", "He warned them against the bias of the world toward infidelity."
Please fervently pray that God saves us from the State unconstitutionally respecting a Secular Religion in "Evolution, Sociology, Psychology and Psychiatry" and its scourge of the country. It is up to individuals to place the spot light upon this major issue of our times, informing friends, family, churches and organizations, to petition our government representatives to restore the primary core principle of our nation "Congress shall not make law respecting an establishment of religion" even a secular religion, to make our nation great again.
(2007) Solutions: Constitutional Spirit, Amendments to the Constitution:
Section Ten: The category of prescription drugs, psychiatric drugs, antidepressants, to be voted upon by the people in each state, if to be prohibited to anyone under the age of 12 years old, under the age of 18 years old. If enough qualified signatures on a petition, placed on a balled to be voted to prohibited all together. Voted upon by the people in each state, if to be prohibited to anyone in jail.
If not prohibited all together, only voluntarily and with the permission of all three below, will be permitted to receive a psychiatric drugs, antidepressants, for the maximum of three months:
A judge elected by the people every four years, anyone of the jurisdiction can be a candidate, if be for, against, or the limitation of granting and prohibiting specific psychiatric drugs, antidepressants, presented before the electorate. The judge will decided each case of his or her jurisdiction only, presented before his or her court. The person who will take the psychiatric drugs, antidepressants, must be present in front of the judge. The Judge cannot force anyone to take psychiatric drugs, antidepressants.


Medical doctor

Human behavior group of one's choosing.

All three permissions from a judge, medical doctor and a human behavior group of one's choosing, to renew the prescription up to one year maximum usage of the prescription. Every year must go through same renewal process, including their presence before the judge.

If the judge determines will end the prescription, there will be provided a gradual lower dosage for weaning off the drugs that are addictive.

The people must retain a control, in voting for which judge to serve for four years, in granting or prohibiting psychiatric drugs, antidepressants, use.
Section Eleven: Break up the monopoly colossal government primary education (bias towards Infidelism morphed) establishment into three parts - Our Nation has a New Enemy Within Army of Disciples in Philosophy (Infidelism) 5-17-2010) :
Section Twelve: The government schools, lock, trust, monopoly on education, absolutely will be broken up, through vouchers (100 percentage amount of government school pays for per pupil), where the money follows to the child:
Parents to choose the particular institutions of government or a private institution that has a particular human behavioral persuasion of the parents choosing.

Private schools will receive government funds per student, parents choosing. They must meet standards of safety, be law abiding and minim hours per subject. As to religious instructions, being they are a private institutions of the people, are exempt from restrictions from teaching tenets of their human behavior group, be it consisting of a God or not. Example such as any human behavior group, Christianity, Muslim, philosophy, psychology, atheism, etc.

Private schools must be law abiding, violations of laws will loose their prevision to student's funds from government. With the principle of equality to all human behavior groups, allows then public funds be used strictly according to the parent's sole choice of school.

All public school, will hand out diplomas at 10 grade, 16 years of age. Where some young men and woman will move on to marriage, not being hampered by not receiving a diploma, young woman will begin families, instead of murdering their babies in abortion. Young men will work to support their family.

Their will be optional two grades for occupational studies, especially for them who do not marry.

School with grades 9 to 12, will become open to other human behavior groups to use as facilities, consequently will then minus the among of pupil percentage government funds that follows the student, equal to upkeep of the facilities. To keep order and peace in the facilities, all apostatizing, converting, would be excluded from the halls, except for a standardized bill board beside each doorway, what is offered in the room. Their will be limits to volume of sound coming form the rooms.

Facilities from 9 to 12 grades, will one hour after the regular classes, will be open to all human behavior groups of the local district, all ages, all citizens, for multiple use facilities, with a small fee required to rent rooms, hall, or gym for the expenses of the facilities to operate. All government facilities for 8 grade or lower, will be restricted from other groups use and after hours facility use, for safety concerns, unless voted individually in each local district, the amount of facility availability, as long as equal to all.

Government must also encourage home schooling, such as an amount of money would be giving to the mothers to home school.

Half the money that would be normally used by government schools per pupil, as an incentive for homeschooling.

50 percent of the full amount, due to more expenses when having children leave home for a school, the added cost of buildings and so the mother aren't only interested in the money. This to encourage mothers and make it more easier for them to remain home. Where mothers and fathers training their own children is the idea setting over any other setting imagined by man or government bureaucracy. For mothers and fathers to care, nurture and teach their children in the ways of their choosing of a particular human behavior group, and in the ways of good citizenship.

To safe guard from abuses, from age of 5 to 11, every six months monitoring through standardized test, and 12 years old to 15 years old, quarterly monitoring through government standardize test would be administered in the government school, for the basics reading, writing, math, history. Supervised by a government official, If not pass, then the child has to to be either sent to public school, or a private school.


To protect home schooling from abuse and not to encourage an over abundance of having children, for financial gain only, each child addition, would receive one half of financial support, each child's before them. For example say the first child receive 7,000, second would receive 3500, third child would receive 1750, forth child and beyond will receive a minim of 1750.

As to discourage adultery, for any children born out of the marriage with another woman, will not be eligible to receive financial support, for home schooling, will only be eligible for private schooling or public schooling.

Any child born in the marriage, by another man, then her husband, will also not be eligible for financial support for home schooling for the particular child.

Either parent convicted of felon, will be not be eligible for seven years to receive financial support, for home schooling.
Section Thirteen: PUBLIC UNIVERSITIES AND COLLEGES:
All Physical world Philosophy associates itself with particularly rudiments/elements/properties of nature, the physical world around us, can be still be studied and only used in their respective science class rooms.

All Human Behavior Philosophy (infidel philosophy) and it's offspring Psychology, Sociology and Psychiatry departments, must all cease and desist their operations, be removed from all State institutions. Where no so called teacher/professor, student/disciple in these can received any tuition funds of the public institution, government subsidies of government student aid, and pensions must be ended. Why because its a violation of the Establishment Clause.

All political Philosophy such as Political (so called) science departments being they have human behavior philosophy at their center, if not closed should be very much scrutinized and some compromise may be a more appropriate solution.

All the above philosophies, would still be allowed access to particularly public higher education institutions approx 2,000 public universities and colleges.

Traditional or non-traditional religion will each be offered the same respect and allowances, where they can rent a room in a public institution as a club, and be treated the same, no less and no more then any other club, traditional religion or non-traditional religion. I propose they can also be offered to use for hourly periods of time rooms and halls free of charge on the campus, with the State institution's guidelines of total impartiality shown towards all groups.
Section Fourteen: PUBLIC UNIVERSITIES AND COLLEGES USE OF CLASSROOMS AND HALLS:
Amendment 29 Human Life Born of Water and Genetics
Amendment 31 Seven Year Youthful Marriage Law

Break up the stacking of Catholic denominational and Jewish judges on the Supreme court, was as high as six Catholic and three Jewish Supreme court judges, before the Catholic Supreme Court Justice Mr. Scalia had past away. Even recently Mr. Obama is trying to have a another Jewish Justice (liberal, for centralized big government) nominated for the Supreme Court, making the court bias towards a big government, having socialist tendencies and extremely bias against Protestant, non-Protestant, Evangelical, non-Evangelical and non-denominational (autonomous, decentralized congregational government) Christian sensitive cases.

My goal is to create more Judeo-Christian conservative diversity, the Supreme Court Judges should consist at most of two to three Catholics, at most one or two Jewish, Protestant, non-Protestant ( Preservationist, Restorationist}, Evangelical, non-Evangelical and particularly three to four non-Denominational (autonomous, decentralized congregational government) will be much more reflective of the general population and lessen having socialist, communist tendencies.

Create a commission to hear testimony from former pro se litigants who particularly couldn't afford a lawyer, to propose recommendations to address changes needed for prose litigants having a difficult time to maneuvering the court system for due justice, when up against the extreme complexity of court rules and procedures bias, favoring of Lawyers, x lawyers as Judges and up against trained/seasoned lawyers.

Particularly grant pro se litigants an option of 12 months for an appeal in Federal Cases due to the extreme complexity of such cases.
Short term, long term, and lifetime solitary humane confinement I trust can satisfactory take the place of deterrent in the extreme death penalty and will greatly reduce the following:

The death penalty, parole, and probation are implemented by imperfect man and polices.

Parole and probation should be only given by a request from the victim. If society is the victim there should be no probation or parole. A judge has the final decision to allow probation or parole, but must have a request from the victim.
Prison cells should be at least twelve feet by twelve feet. A comfortable bed with plenty of length. Cells should have a view of the outside depending on good behavior. The cell door should be solid with two small openings for food, request, and observation.

There will be no social interactions between prisoners. A jail will be a quiet place to reflect to oneself and become remorseful of their crimes.
Only visitors that have no criminal records for three years, will be allowed to visit prisoners.

A list of all non-government secular, supernatural and secular religious groups that seek to give social counseling, will be given to every prisoner to choose their personal counseling.

There will be no force counseling or forced psychiatric drugging.

Once a prisoner reaches seventy five years old he will be allowed to socialize among similar age prisoners in a high security hall.

DRASTICALLY CUT DOWN ON POLICE EXCESSIVE TIGHTENING/TORTURING BY HANDCUFFS BRUTALITY

My proposal is all new recruits for all police in the country at their police training, to have them repeat three phrases each day, several times. Perhaps for all current police, they will have some events set aside, to say the phrases.
Special jail facility for police officers that break the law

I propose a special facility, having the same conditions as all other jails, guaranteeing separation to protect formal police officers who broke the law, from being physical harm by other inmates. A jail is a place to serve your punishment, time, not to be in constant fear of criminals killing you, or abusing you.
Some will think this is too excessive, some will think officers are to be thugs, if disrespected to inflect their own justice, but whose to say someday you may be caught up, as a law abiding citizen, where a police officer viewing a small picture of possible events told him or her, becomes offended, even if warranted offended, and cannot remain self controlled, inflects his or her form of justice upon you or your son and daughter, killing you or someone you love?
The people deserve honorable police officers, removing the bad apples among the police, and not having to fear police brutality. This is a much better an alternative, then what we have now torture by handcuffs, great bodily harm, deaths, a blue wall of silence.
These new laws would protect the rights of citizens, espicailly minorities and safeguard the honor of police officers.

These new laws will hopefully make torture by handcuffs a thing of the past, which can be reasonably concluded will help to end as a gateway to greater bodily harm in police brutality.
These new laws, safeguards, will hopefully result in significantly less police brutality.

OPPOSE TO GLOBAL WARMING/CLIMATE CHANGE JUNK SCIENCE SHAM
The truth of the matter, there is a secular religion http://www.christjustified.com/Secular-Religion-Gate.html in the 1800 government universities and colleges in the USA, including thousands of more universites and colleges in other countries. Its called morphed infidelism philosophy, which they use junk science as a God effect having a mere appearance of truth and correctness of unbiased science, instead is - extremely bias, having major conflicts of interest, deceitful, a stacked deck of open professing and leaning towards atheist and infidel philosophy tenured professors/scientists and administration who some coveted name recognition, political power influence as individuals, as a group, their own job protection and for lucrative government research grants; would be the panel of judges.
"...surveyed a roughly representative sample of academics and scholars in social psychology and found that "In decisions ranging from paper reviews to hiring, many social and personality psychologists admit that they would discriminate against openly conservative colleagues."

"...80 percent of psychology professors at elite and non-elite universities are Democrats."

"...90 percent identified as liberal and only 4 percent as conservative."
Global warming, climate change isn't itself technically a secular religion being its only one particular very narrow scope, observation of nature.
Global warming, climate change instead is being used by the secular religion of morphed infidelism to further its goals of world domination of both society and government.
This is one factor why I am apposed to global warming, climate change junk science gate

SUPPORTS ISRAEL

NATIONAL BETHLEHEM WATERFRONT PARK
Buffalo Bills Domed Stadium on Lackawanna's Waterfront is the only right place!

https://www.change.org/p/buffalo-bills-domed-stadium-on-lackawanna-s-waterfront-is-the-only-right-place

Its is simply called planning for the future, the lease runs out in 2022, by then the renovations will have been worth it, but run their due course and would look old, will need new renovations. New renovations would be needed costing hundred of millions more.

That is why preparing now for 2022 is prudent, to build a spectacular tail gating friendly and national attraction consisting of 1200 acre park, a large inner harbor where the new Bills Retractable roof Stadium will be beside for awesome views, and close by will be the California style WoodLawn beach its full length cleaned up, beautified and added another mile length extended into Lackawanna. The beach would have an unobstructed view of the broad view of the lake (priceless) and magnificent sunsets.

This will all compliment the city of Buffalo like nothing else, being close enough to the city of Buffalo's waterfront canal side, its many hotels, restaurants and the city of Buffalo main street. The main street of Buffalo and its theater District would receive hundreds of thousands of tourist visiting, by extending the rapid transit light rail out to the outer harbor along the waterfront to the new retractable roof Bills stadium on Lackawnana's waterfront, large inner harbor and WoodLawn beach.

At this moment Buffalo isn't a "major" tourist attraction, with canal side and increasing access to the Lake its beginning to attract tourist and simply local residents in the suburbs have a reason to visit, which keeps money in the area, instead of money leaving the area.

The 2 mile Woodlawn California style beach with daily westerly viewed magnificent sunsets, has the warmest water of the all the Great Lakes for an extended swimming season, would be a major draw for tourist, especially if there is a 1,000 acre major park that is carefully landscaped with trees, natural rock formations, gardens, natural sand dunes, ponds, water fountains and a world class harbor for a thousand sail, power boats, yachts, one or two cruse ships for the Great lakes tour stops to pick up passengers, and sport fishing & scuba charters. ( There is a scuba store in Lackawanna as we speak), There will also be boat&yacht-gating, besides tailgating.

Again connect it all to the City of Buffalo by way of the light rail system, its usefulness will be all year long.


Will naturally attract millions of tourist to the Stadium games and other entertainment events a total of 20, 30 or more that can be held in the retractable roof stadium (many will have national TV coverage, is FREE ADVERTISING maximized worth billions, to sell to potential tourist) would generate major media attention, and bring people from all over the United States and the world to see and experience our spectacular waterfront.

Once many see the total waterfront in person they will go home and tell others, they will become our tourist ambassadors, to sell Western New York's Waterfront.


Actually we have everything in place to see this materialized in front of our eyes, if everyone of us would request our political leaders to begin the planning stage.

The beach is simply a major plus, it will still be a ˝ mile away from the Stadium district, and there can be swimming at one or two football events, when the beach closes for swimming, football fans can still walk the two mile long beach for many games a very enjoyable experience., play volley ball, play foot ball on the beach and observe the beautiful magnificent sunsets.

Even when the beach closes, many football fans will entertain themselves at a indoor water park, such as splash lagoon. Foot ball fans will remain in the park after the game to continue enjoying the waterfront park setting.

There will be a large section in the park that will have four football fields and four baseball fields, a large garden an art district to walk around.

The stadium district has 200 acres, the park will be another 1,000 acres, the land mass is immense , almost to large to imagine, to put in perspective. The park will be three miles long and stretching a mile inland. Also will connect to the rest of Buffalo's waterfront, with walking&bike paths.

The the retractable roof stadium will be an idea place to hold the Superbowl, connected by enclose walkways to the four high rise hotels, and light rail to the other hotels in the city of Buffalo.

As for the RV park, it would be on the opposite side of the park from the Stadium district, closer to the beach and won't be a typical squared off RV park of slots, instead have a curved elongated round loop with wide green space, with trees between each Rv slot pad. Tradition RV tailgating will also offered in the stadium parking areas, that will have many landscaped islands and surrounding berms, trees, natural rock formations, and with night landscaped lighting.

For some it is hard to imagine, because our area is so condition for decades to seeing plight, causing us to think mediocre. It is very easy to follow a crowd, especially for politicians not to rise above and think boldly.

We can break out of this mediocre frame of mind, and get the ball rolling now. Western New Work's waterfront can become a major tourist attraction. We would even attract some of the 22 million tourist yearly that visit the Niagara falls. http://www.buffalorising.com/2011/10/niagara-falls-worlds-most-visited-tourist-attractions/

Another major reason the Buffalo Bills Stadium should be built on Lackawanna's vast waterfront, is I sense and hope the NFL will keep the casinos off the waterfront. The waterfront park needs to be dedicated to families, not the greed of casinos/gambling.

History shows us Frederick Law Olmsted, who designed Central Park of New York City and the park system of Buffalo N.Y., 125 years ago had envisioned and planned a park on the waterfront called Stony Point, today known as Lackawanna's waterfront. In the Survey of Buffalo's Olmsted Parks, Patricia Marrie O'Donnell wrote Mr. Olmsted reported "many qualities of the park were the ability to sail to and from, the navigation of boats along its channels, the smooth bathing beach, and the broad overlook of the lake are very attractive features."

In the same spirit of Mr. Olmsted which called for the use of eminent domain saved areas from industrial encroachment surrounding the Niagara Falls for green space. Leading politicians to use eminent domain, except if a mutual reasonable price can be agreed upon, to save Lackawanna's waterfront land for green space. This for the greater public interest, due to industry, has been very poor stewards for a century of the waterfront land, and shown they will not properly clean up the land. Lackawanna's waterfront, if properly cleaned up and rebeautified, would not only become a shining example of environmental conservation restoration for NEW YORK STATE, will have the combination of unique qualities of nature, that must be protected for later generations for the public interest. New York State is not a third world region. If it chooses, it could alone afford to purchase the land, do a proper clean up and a rebeautification. Most of the few businesses that exist on the waterfront don't need the waterfront.

All of the land on Lackawanna's waterfront, between the Hamburg Turnpike and the lake shore, which would be the south buffalo rail road property, Tecumseh property, any business and the Gateway metro port property could be bought, paid for by the State and Federal government seed money. As an incentive to Tecumseh, it could then be released from its remediation obligations, handing over remediation and rebeautification to the State and Federal government. Then particularly the land set aside for the development district owned by the State, each parcel would be sold to the developer that has the best all around proposal. The sale proceeds will go to the State and Federal government to recuperate some of its expenses for purchasing the land, and for the remediation and rebeautification. A certain amount of the remaining sale proceeds could go to the City of Lackawanna, if needed to sustain the city for the temporary lost revenues of a few businesses removed or relocated off the waterfront. If a certain parcel in the development district is necessary for a major attraction for the public, perhaps as an incentive, a much reduced price, or for (one dollar) can be sold to the developer.

Another possible incentive for Tecumseh and for the owner of the Gateway Metroport, might be to offer small parts in the development district, keeping with the districts theme. The port can be relocated, possibly its operations split up, there are several sites available. It comes down to a trade off, securing Lackawanna's prime waterfront location for the regional public interest over less desirable land for the new port location.
Around July 2010 began building a prototype bridge from wood in a friend's small garage, took me around eight months to build the 36 foot prototype.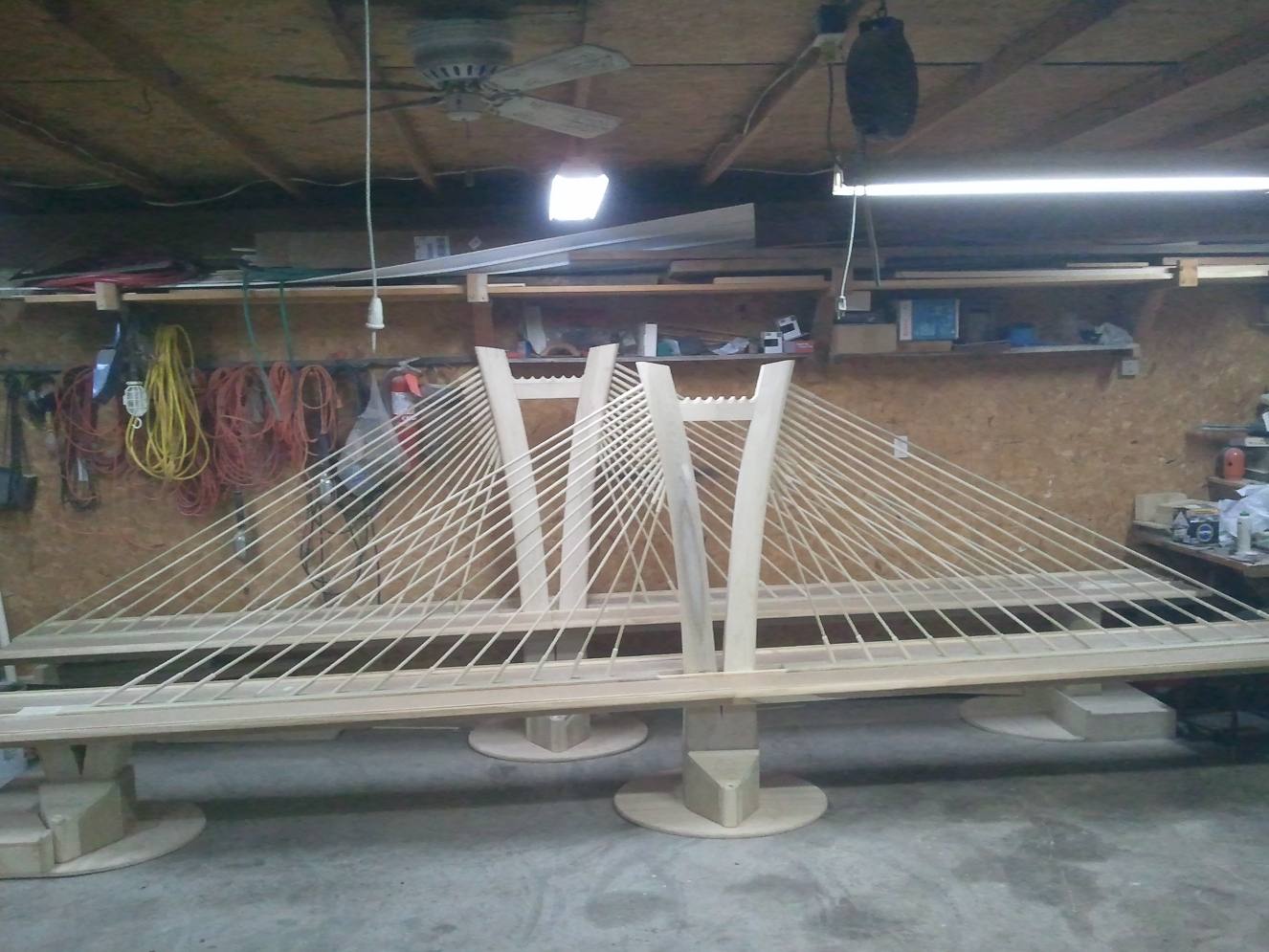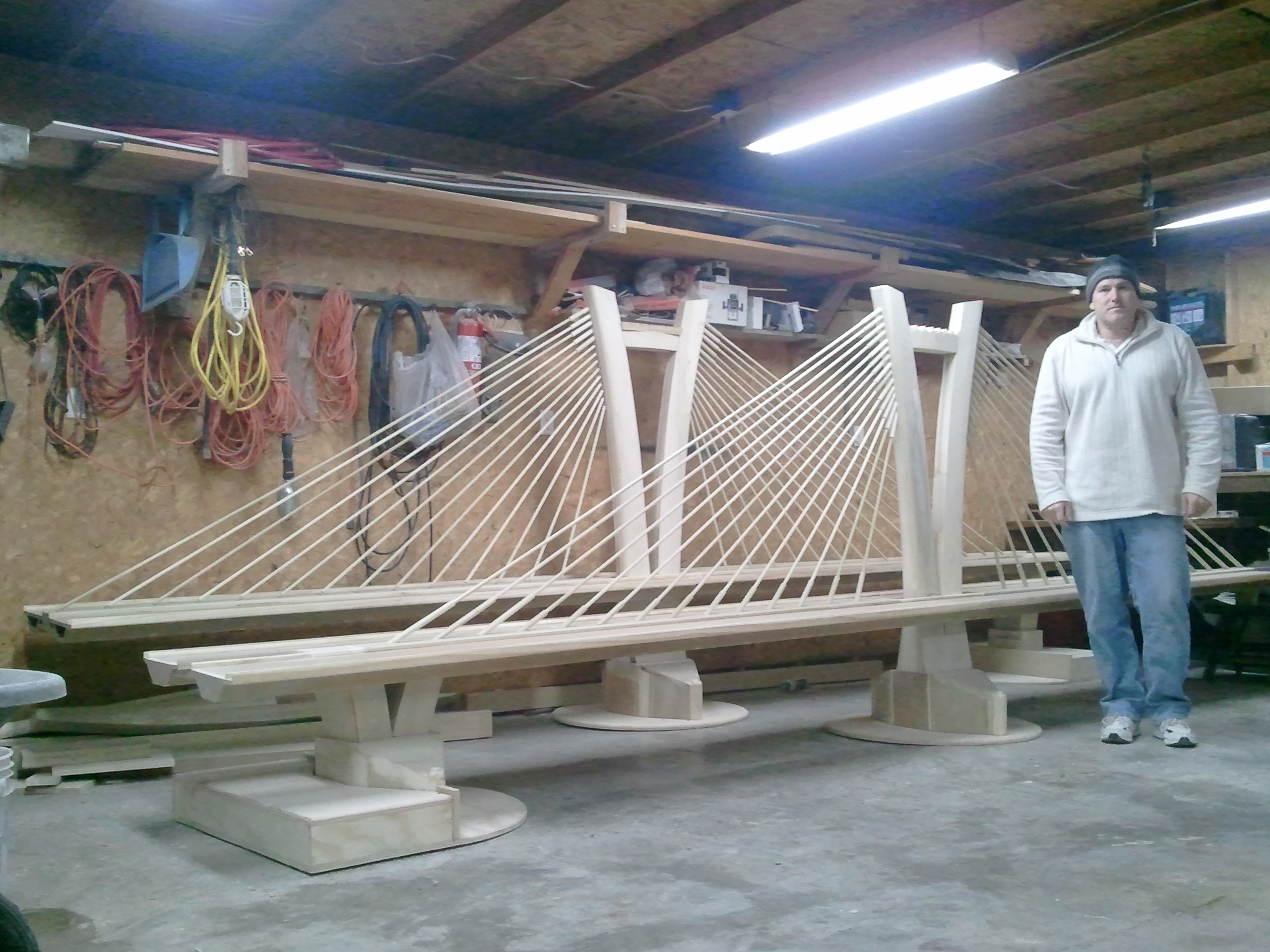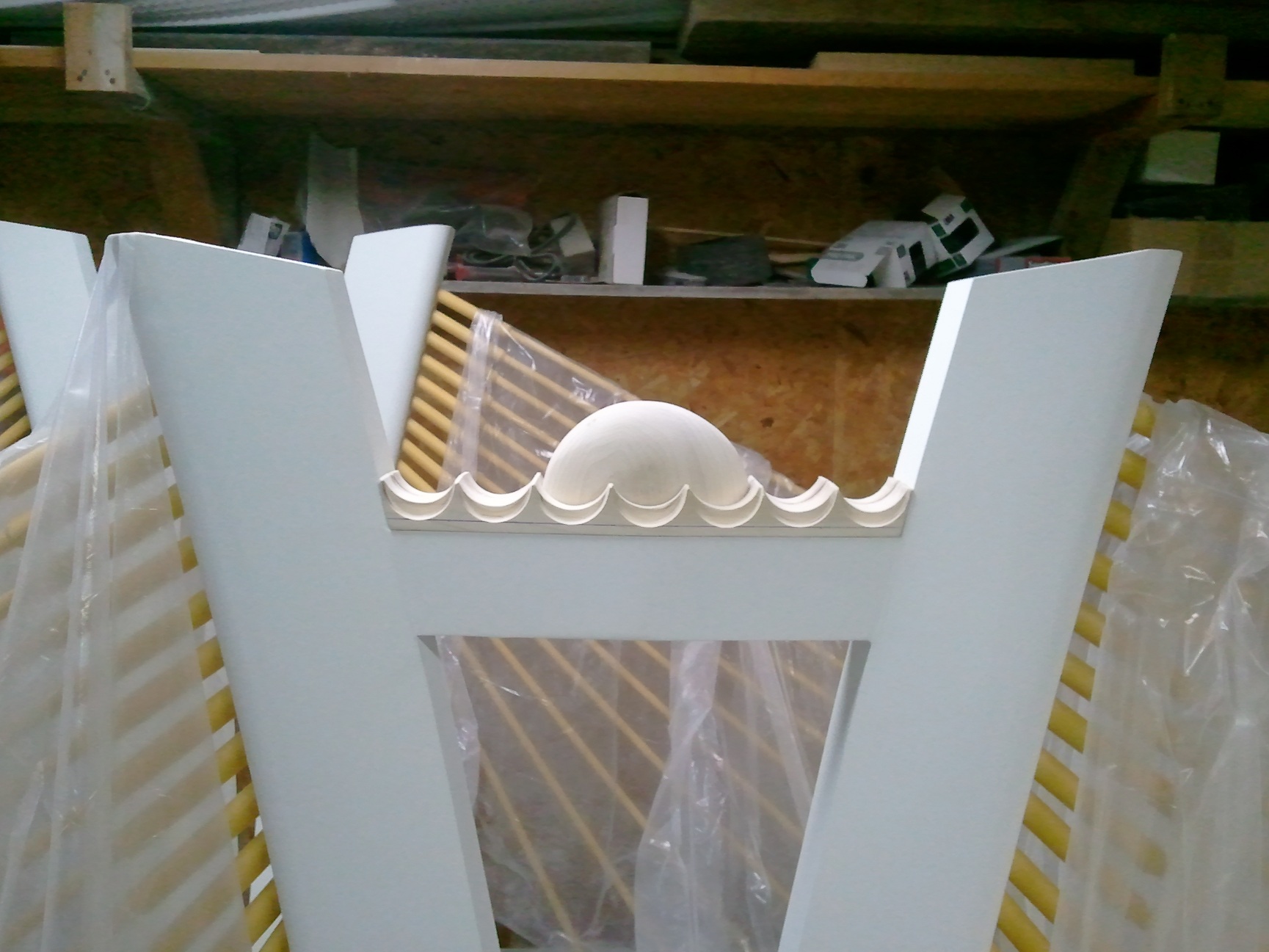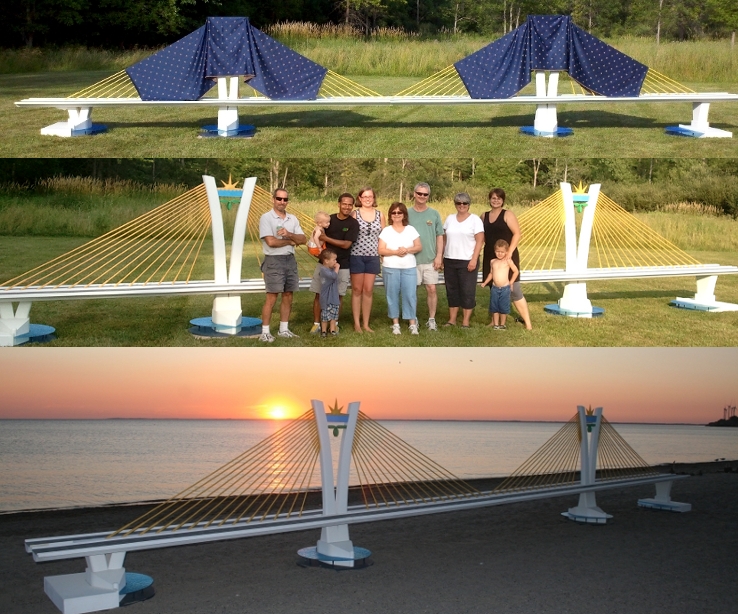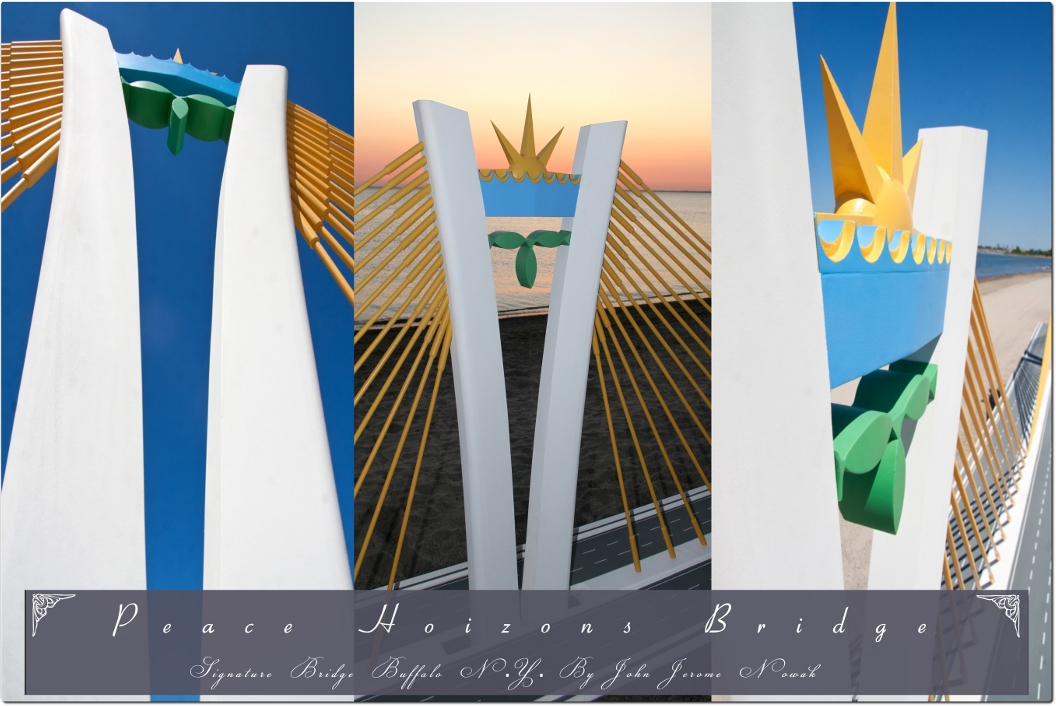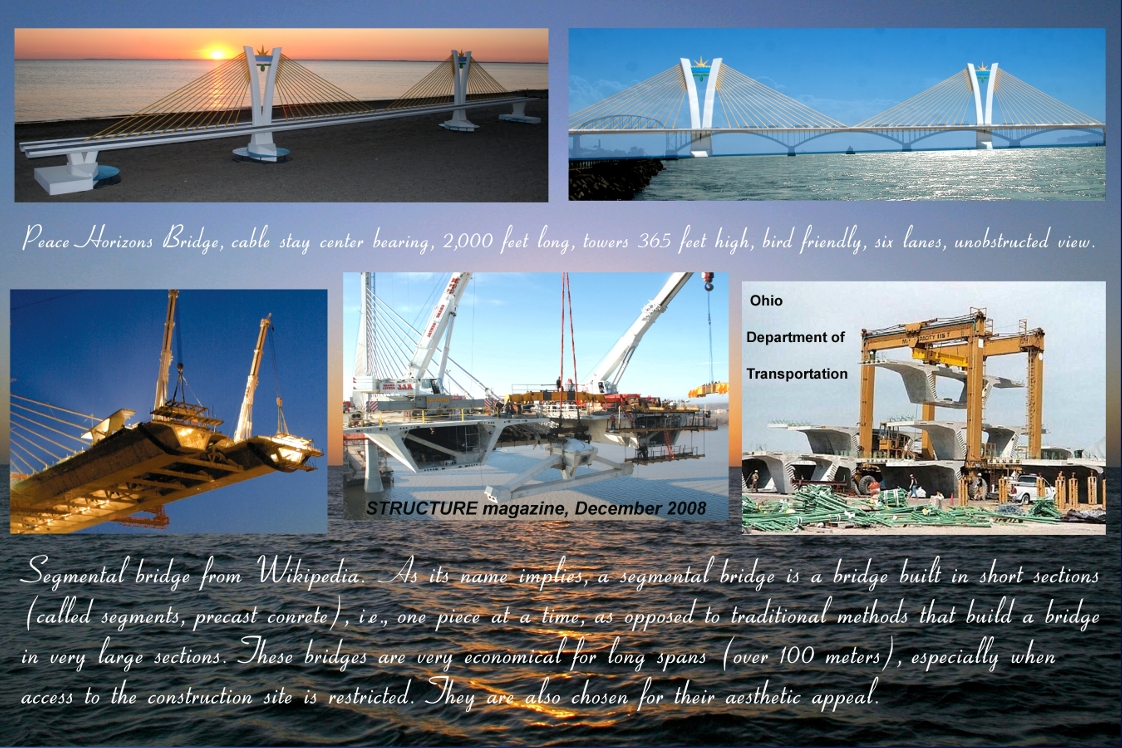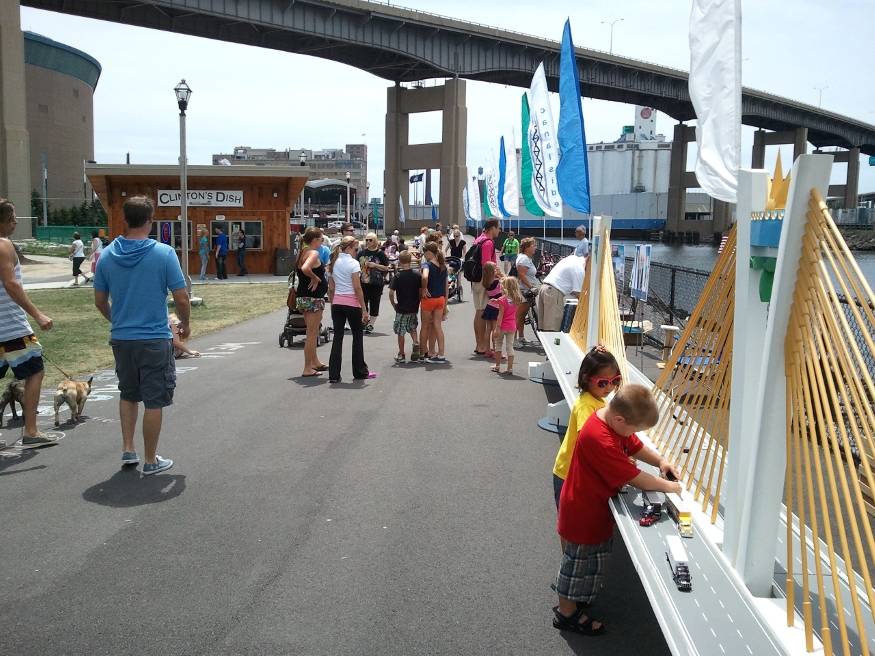 The Peace Horizons Bridge is a cable stay design with its towers 365 feet high center bearing its 2,000 feet long six lane road deck, giving drivers an unobstructed view and is bird friendly.
Segmental bridge = Wikipedia. "As its name implies, a segmental bridge is a bridge built in short sections (called segments), i.e., one piece at a time, as opposed to traditional methods that build a bridge in very large sections. The bridge is made of concrete that is either cast-in-place (constructed fully in its final location) or precast concrete (built at another location and then transported to their final location for placement in the full structure)." "These bridges are very economical for long spans (over 100 meters), especially when access to the construction site is restricted. They are also chosen for their aesthetic appeal."
The peace horizons signature bridge design would be bird friendly at 365 feet in height would be 225 feet shorter, compared to Christan menn design that was 590 feet high.
590 feet was to high of a height for the area base solely on aesthetics, not even considering the bird problem.
I designed my signature bridge design many years previous to menn's design, figured would be more aesthetically appealing with keeping with the natural height of the surrounding terrain.
I sense there is the old problem the tendency for a region thinking they must hire someone out of town, to find a solution. Instead there are solutions homegrown, who know the area best and its people. This has been the heart of the resurgence of Buffalo.
Sign petition here:.https://www.change.org/p/peace-horizons-bridge
2011 video
Sincerely, God Bless
John Nowak